Since 1995
Our mission has been simple -
to

Help People Play Better Golf
.
Beginning with our original Training Center in Denver, Colorado, we've used the guiding resource of technology and fact-based instruction to grow into the recognized world leader in golf lessons, with over 200 Centers worldwide.
Proven Path. Proven Results.
Over 10 Million Lessons Taught with a 96% Success Rate
Our instant video feedback and proprietary Motion Measurement Technology allows students to see real-time video and motion measurement simultaneously. When this is combined with the Coaches' expert guidance and knowledge that no "one" technique works for everyone, it's no wonder the 10 million golf lessons and counting have led to a 96% success rate for our students.
While we continue to grow and embrace new, constantly-evolving technologies that further enhance our ability to provide the most consistent, precise and efficient methods for golf improvement, our mission of helping people play better golf remains the same.


Our Mission
Our mission is simple - to Help People Play Better Golf. After 25 years of supporting that mission, we've taught more than ten million lessons to golfers of every handicap and skill level. With the average of seven strokes saved per round, we help students find confidence and have more fun on the golf course.




Our History
It all began as an idea to use computers and technology to simplify golf improvement and make this great game more enjoyable by using facts and eliminate instructor opinions. What became of the idea is the ability to provide a consistent, repeatable, fact-based lesson plan for golf improvement. Photo: Circa 1997




Teaching Philosophy
At GOLFTEC, we rely on facts, not opinions. We've proven the best way to improve at golf is through data-driven instruction. Structured golf lessons with coaching from deeply passionate and driven professionals combined with technology and custom club fittings at GOLFTEC Training Centers across the world, has made a real and lasting impact on tens of thousands of dedicated students.


Opened in 1995 under the name Driving Obsession, the first GOLFTEC Coach was hired to operate the first location in Denver. Today, that first coach, PGA Professional Joe Assell, is GOLFTEC's CEO.
GOLFTEC's original coaching software was officially patented in 2002. Over 20 years of development, our proprietary software and technology has continued to improve, providing an unmatched toolkit for GOLFTEC Certified Personal Coaches.
ONE COACH, TWO COACHES...
By 2005, GOLFTEC employed 200 Coaches across 38 total locations. Steady growth bucked industry trends through the late 2000s by helping people play better golf.
Today, GOLFTEC is the world leader in golf instruction, with 200+ locations across six countries and growing. We employ more than 700+ Coaches and more PGA of America Professionals than any other US company.
Diagnostic factuel
Vus en temps réel lors de chaque leçon en salle, des capteurs électroniques placés sur vos épaules et vos hanches mesurent votre swing. C'est notre technologie de mesure de mouvement, qui constitue la base pour acquérir une connaissance approfondie de votre swing de golf.

Leçons séquentielles
Votre entraîneur découvrira et vous expliquera le plan de cours idéal conçu pour atteindre vos objectifs uniques. Nous proposons plusieurs plans de cours qui comprennent une variété de forfaits de cours, des exercices basés sur des vidéos, un ajustement de bâtons personnalisé TECFIT, un accès mobile et en ligne à votre CLUBHOUSE de GOLFTEC pour la révision des leçons, et plus encore.
Le CLUBHOUSE de GOLFTEC
L'application et le site internet officiels pour les élèves de GOLFTEC sont le CLUBHOUSE ! Consultez toutes vos leçons, exercices et analyses de votre entraîneur. Planifiez des leçons et pratiques avec un système de réservation simple. Parrainez vos amis avec un seul lien et partagez vos leçons et vidéos d'exercices sur les réseaux sociaux, par courriel et par messages textes.

Pratique basée sur la vidéo
La vidéo interactive dans chaque baie d'entraînement GOLFTEC vous permet de voir des rediffusions immédiates de chaque élan sous deux angles de caméra simultanément tout en contrôlant la lecture depuis le tapis de frappe, ce qui rend vos séances d'entraînement plus productives.

Ajustement de bâtons précis
Lorsque vous achetez un nouvel équipement de golf, il doit être adapté à vos caractéristiques uniques de votre élan et de vos données balistiques pour optimiser la distance et la précision sur le parcours. Le processus exclusif d'ajustement de bâtons de 60 minutes de GOLFTEC, appelé TECFIT, garantit que vos bâtons de golf sont adaptés à votre élan afin que vous puissiez tirer le meilleur parti de chaque coup.
Your GOLFTEC Coach
is more than an instructor
Wouldn't it be great to have your own personal golf coach, not just a golf instructor? At GOLFTEC you'll build a lasting relationship with a golf coach who not only provides game-changing golf lessons, but also encourages your success and genuinely cares about your progress.
Trouvez le Centre d'amélioration GOLFTEC le plus proche
Utilisez Votre Position
GOLFTEC Centre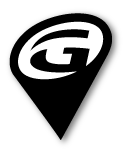 GOLFTEC Centre
bientôt disponible
Trouver des Centres
à Proximité